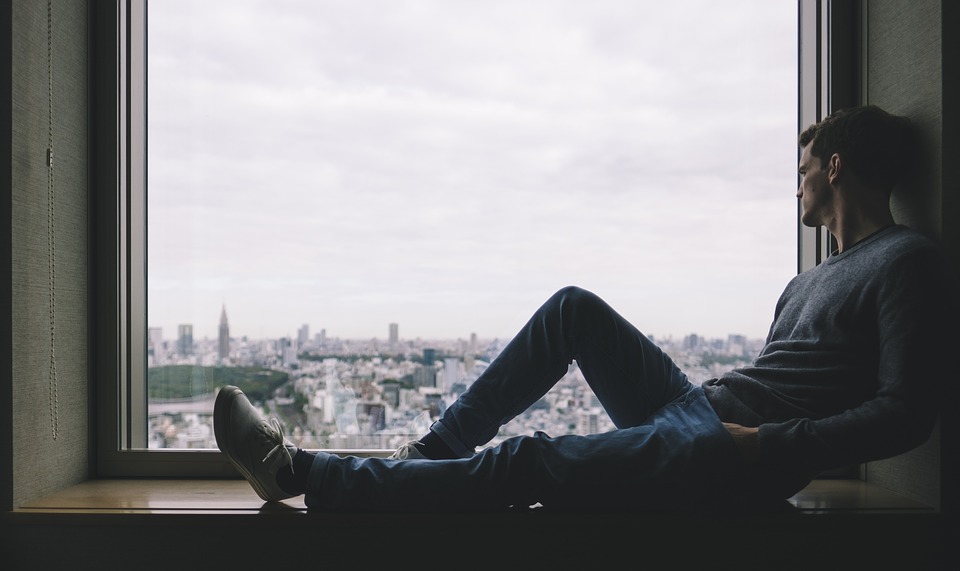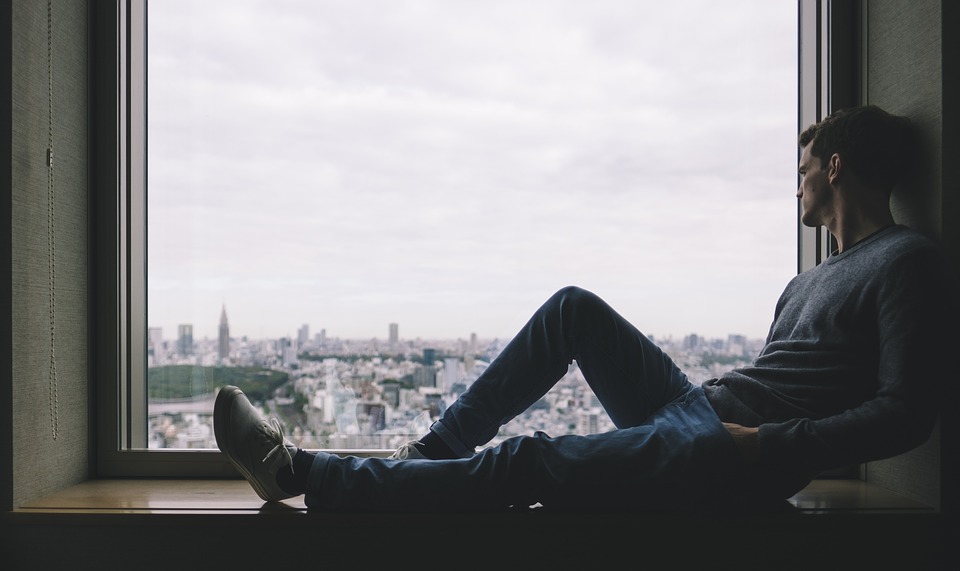 Colossians 3:1-2 (KJV) – "If ye then be risen with Christ, seek those things which are above, where Christ sitteth on the right hand of God. Set your affection on things above, not on things on the earth."
Verse 2 (AMPC) – "And set your minds and keep them set on what is above (the higher things), not on the things that are on the earth."

‭Verse 2 (The Passion Translation) – "Yes, feast on all the treasures of the heavenly realm and fill your thoughts with heavenly realities, and not with the distractions of the natural realm."
This verse contains a life-changing key to living a victorious, God-inspired life. The word "affection" means mind, so you could read it as, set your mind on things above. We must be willing to set our minds on the right things, or in other words, change our mindsets! Moses was a stellar example of someone who was willing to change his mindset in order to align himself with his true identity.
Hebrews 11:24-26 (KJV) – "By faith Moses, when he was come to years, refused to be called the son of Pharaoh's daughter; choosing rather to suffer affliction with the people of God, than to enjoy the pleasures of sin for a season; Esteeming the reproach of Christ greater riches than the treasures in Egypt: for he had respect unto the recompence of the reward."
Moses was afforded an opportunity that no other Israelite was given. Though he was of Hebrew descent and according to Pharaoh's law, should have been killed at the time of his birth, he was supernaturally saved from death and raised by the Pharaoh's daughter. He lived a life of privilege and luxury that others couldn't even imagine. However, there came a time in his life, at forty years of age, that he knew his identity was with his Hebrew brothers, not the Egyptians.
One day he saw one of his Hebrew brothers being mistreated, so Moses killed the Egyptian. Though he meant well, this act of heroism put him on the run for forty years. One moment, he was the adopted grandson of the Pharaoh, and the next moment, he became a fugitive all because his mindset was wrong. He had been raised to "fix problems" by killing. Though he meant well, he went about fixing in the wrong way what he perceived to be evil.
Oftentimes we prolong our situation simply because of a wrong mindset. Many of the things we deal with on a daily basis are not determined by God or the devil; they are determined by our mindset, and this reveals the necessity of RENEWING OUR MINDS TO THE WORD OF GOD.
According to Hebrews 12, Moses put off the Egyptian mindset by refusing to be called the son of Pharaoh's daughter. Refusing to be called something has more to do with what you answer to than what people call you. One of my favorite features of the most recent update for the iPhone is how you can activate a setting that will send anyone calling you to voicemail if they are not in your contacts. This feature allows me to avoid any sales and soliciting calls that I don't want to answer. Before this feature was available, there was a certain amount of pressure to answer my phone any time it rang.
In the same way, we feel compelled to accept and answer what we've been raised in or called by others. If you were raised in poverty, that spirit will consistently call out to you, but you shouldn't answer to it. Your identity has been completely transformed by the shed Blood of Jesus, and you should only answer to the prosperity that Jesus died to give you.
Jesus gave us perfect illustration of how to answer these temptations in Matthew 4 when He was led into the wilderness and He had been fasting forty days and nights. Imagine how hungry He must have been…
Matthew 4:3-4 (KJV) – "And when the tempter came to him, he said, If thou be the Son of God, command that these stones be made bread. BUT HE ANSWERED AND SAID, It is written, Man shall not live by bread alone, but by every word that proceedeth out of the mouth of God."
Jesus refused to answer the temptation (the thought) by SAYING. He said what God said, and walked away from that temptation victoriously. If you want to refuse to go the way of the broke, the sick, the weak, and the confused, the defeated and depressed you must answer that identity by SAYING what the Word says!
The late Reinhard Bonnke (Evangelist and Revivalist) said that when he was a child, he decided to make his mind fit the Word of God instead of the other way around. I believe he achieved that desire, and so can you!
Friends, your identity is with the resurrected Jesus Christ, and if there is a mindset you must change to properly align yourself Him, DO IT! If you'll refuse to be called anything less than who you are in Christ, then I believe you'll see God's greatness like never before in 2020!
We are smack in the middle of teaching our new year series entitled "Reset 2020". During this Series and during our Church-wide Fasting & Prayer we are RESETTING our Faith, our Focus and our Faithfulness to BE and BECOME all that God has called us to be this Year. We are RESETTING and RENEWING our mindsets to SEE and DO the things God has called us to do this Year. Friends, our Father God has called us to prosper, multiply, increase and make a bigger impact and be a bigger influence for His Kingdom to the world around us! We need to "see" inside (by revelation) in order to "see" it outside. Refuse to called what the enemy and other people the devil uses calls you. Stop and refuse to let other people drag you back into captivity, poverty, discouragement and depression!
Listen to the David express his refusals in Psalms 101 in the Passion Translation:
"Lord, I will sing about your faithful love for me. My song of praise will have your justice as its theme. I'm trying my best to walk in the way of integrity, especially in my own home. But I need your help! I'm wondering, Lord, when will you appear? I refuse to gaze on that which is vulgar. I despise works of evil people and anything that moves my heart away from you. I will not let evil hold me in its grip. Every perverse and crooked way I have put away from my heart, for I will have nothing to do with the deeds of darkness. I will silence those who secretly want to slander my friends, and I will not tolerate the proud and arrogant. My innermost circle will only be those whom I know are pure and godly. They will be the only ones I allow to minister to me. There's no room in my home for hypocrites, for I can't stand chronic liars who flatter and deceive. At each and every sunrise I will awake to do what's right and put to silence those who love wickedness, freeing God's people from their evil grip. I will do all of this because of my great love for you!" – Psalms‬ ‭101:1-8‬ ‭TPT‬‬
Change your mindset and refuse to be called anything other that what the Lord calls you!
---