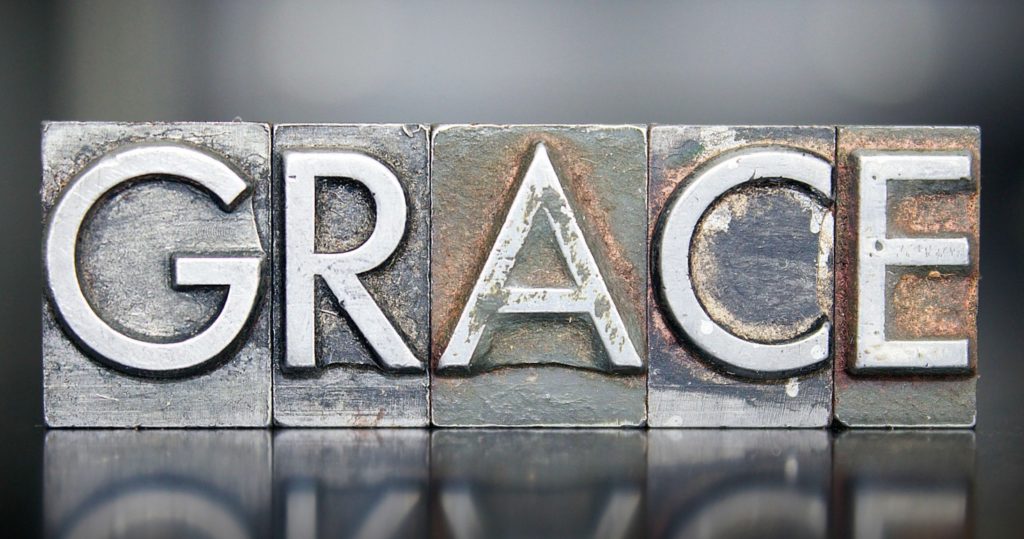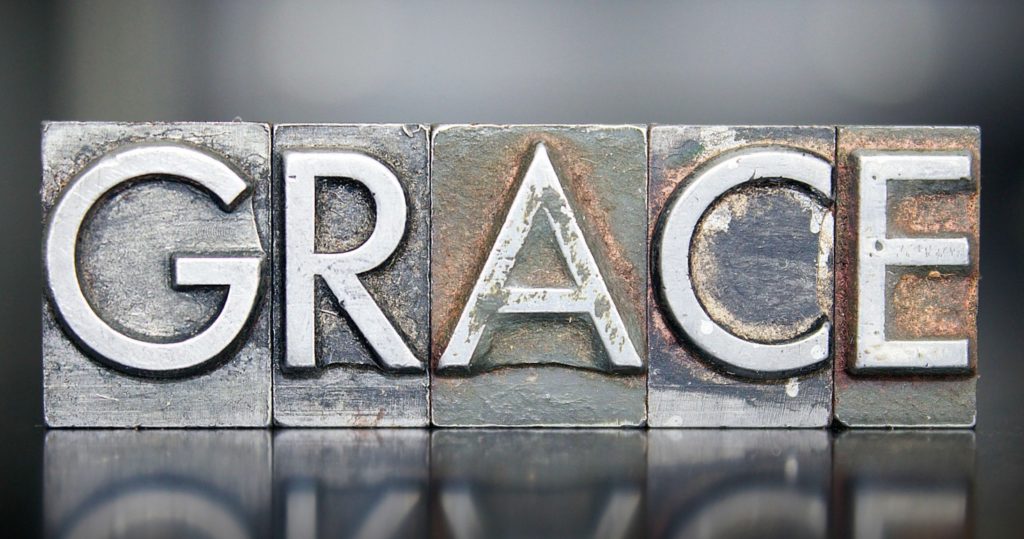 May your February be fruitful and flourishing in your life by the abundant manifestation God's amazing and marvelous GRACE. May each of you receive grace upon grace, favor upon favor and blessings upon blessings to the glory of God. We pray that this becomes a remarkable, refreshing and rewarding "Season of Grace" for you, your Church, your Ministry and your life experience in Jesus' Name. Praise the Lord! The Apostle John offered this insight into the magnitude of God's grace that was released toward us through Jesus Christ…
"For out of His fullness (abundance) we have all received [all had a share and we were all supplied with] one grace after another and spiritual blessing upon spiritual blessing and even favor upon favor and gift [heaped] upon gift." – ‭‭John‬ ‭1:16‬ ‭AMPC‬‬
Last week, we looked at how multi-faceted God's grace is, and I encourage to put on those strengthening grace "boots"! Today, let's look at some important types of grace and how they'll help you in life. The Bible describes at least 5 different categories or expressions of grace: saving grace, sanctifying grace, strengthening grace, sharing grace and serving grace. Let's dig into each of them.
Saving grace is the grace God gives to sinners to influence their hearts and turn them to Christ. We cannot be saved apart from God's grace. "For it is by grace you have been saved, through faith – and this not from yourselves, it is the gift of God – not by works, so that no one can boast" (Ephesians 2:8-9 NIV). Saving Grace is God's power and ability to justify us, forgive our sins, and make us new creatures in Jesus Christ.
Think about your own salvation. Do you remember how God graced you in such a way that you were able to have faith to believe? God's saving grace allows us to have faith to believe and be saved. It's truly a gift! Grace makes salvation available; Faith believes, receives and takes salvation that Grace provided. Grace makes, Faith takes; Faith takes what Grace has made.
Sanctifying grace is God's power and ability to purity us and enable us to live holy lives in a corrupt and contaminated world. "For the grace of God that brings salvation has appeared to all men, teaching us that, denying ungodliness and worldly lusts, we should live soberly, righteously, and godly in the present age," – ‭‭Titus‬ ‭2:11-12‬ ‭NKJV‬‬. We are enabled to live and reflect Christ's righteousness and true holiness from both our positional holiness and behavioral holiness. Spiritual, sexual and social (relational) purity and cleanliness is available and accessible by God's Sanctifying grace. We can and are enabled to grow in godliness by Sanctifying grace. Glory to God!
Strengthening grace is the grace God gives us to stand strong in faith and live the Christian life from a position of strength and not weakness spiritually. We are empowered to do the will and work of God for our lives "strong" and "courageously" (Joshua 1:5 – 9). We need God's grace to live. Romans 5:1-2 tells us: "Therefore, since we have been justified through faith, we have peace with God through our Lord Jesus Christ, through whom we have gained access by faith into this grace in which we now stand" (NIV). It's through faith that we stand in grace. Strengthening Grace is God's power, strength and ability to energize and inspire us to live victoriously, to reign over the challenges and circumstances of life.
>>God's strengthening grace gives us His ability and His unyielding, unfailing strength to live in a place of rest and to have strong faith, to know, to grow strong and powerful as a born-again believers and Christ-followers. With His strength, we have to ability to think, to give, to be, to become and to do all the things God wants for us.
It's possible that some may be unfamiliar with the term "strengthening grace," but it is this very grace that we are talking about when we seek the Lord for grace for the pace! Remember, if the devil can't make you BAD, he tries to make you BUSY so you wear down, get weary of doing well, become faint, fatigued, and burned out that you think of quitting and retiring from the will and work of God – all because your too tired and exhausted. Then, with you weak, weary, exhausted, spiritually dehydrated, worn down and burned out, you easily yield and give in to: Satan lies and deceptive schemes, sinful temptations, sickness and disease, and sorrow from being discouraged and depressed. But, when God gives us strengthening grace, He gives us His power, supernatural strength, energy and ability for various areas of our lives. His grace enables and empowers us in our faith to RECEIVE from God and to RESIST Satan, sin, sickness and sorrow – which are synonymous.
Sharing grace is God's power and ability to meet our needs and take joy in giving generously to others. "And God is able to make all grace abound toward you, that you, always having all sufficiency in all things, may have an abundance for every good work." – 2 Corinthians‬ ‭9:8‬ ‭NKJV‬‬. This Sharing grace enables us and equips us to life a lifestyle of generosity. We excel and abound in a joy-filled life of giving and receiving; sowing and reaping with a cheerful and grateful heart.
Serving grace is the grace God gives us to serve Him. He gives us grace gifts, talents, passions and callings that are unique to each one of us. God has graced or gifted each of us in a special way so we can serve Him in a powerful and fruitful manner. Whether your serving grace is in the area of leadership, hospitality, teaching, mercy, giving or some other area, God enables and equips you for serving by His grace. Serving Grace is God's power and ability to serve Him and others with His divinely imparted gifts and aptitudes.
"As each one has received a gift, minister it to one another, as good stewards of the manifold grace of God." – 1 Peter‬ ‭4:10‬ ‭NKJV‬‬
The Apostle Paul understood serving grace when he said, "We have different gifts, according to the grace given us" (Romans 12:6 NIV). He also said, "But by the grace of God I am what I am, and His grace to me was not without effect. No, I worked harder than all of them – yet not I, but the grace of God that was with me" (1 Corinthians 15:10 NIV). Notice that Paul said that it was the grace of God within him that allowed him to work and serve God. Each one of us has been endowed with serving grace that also helps us function in the grace for today's life pace!
Think of it this way friends and partners: Saving grace keeps us from being lost. Sanctifying grace keeps us from being contaminated or corrupted. Strengthening grace keeps us from being discouraged, depressed and defeated. Sharing grace keeps us from lack, selfishness, and from being stingy and self-centered. Serving grace keeps us from being unproductive, unfruitful and inactive.
One simple definition of God's grace is this: Grace is love acting. There is nothing passive about God's grace, just like there is nothing passive about His love toward us. God, Who is LOVE, has been and continues to act on our behalf, and His love in action is what GRACE is all about. So, if God's grace, in its general sense, is "Love Acting", then: Saving grace is Love Rescuing, Redeeming and Reconciling. Sanctifying grace is Love Cleansing. Strengthening grace is Lover Empowering. Sharing grace is Love Supplying. Serving grace is Love Assisting.
When we truly receive God's abundant provision of grace — saving grace, sanctifying grace, strengthening grace, sharing grace and serving grace — along with His gift of righteousness, we can reign in life. Just read this incredible promise found in Romans 5:17:"For if, by the trespass of one man, death reigned through that one man, how much more will those who receive God's abundant provision of grace and of the gift of righteousness reign in life through the one man, Jesus Christ" (NIV).
>>Through His grace, we are empowered to overcome every bit of stress, struggle, situation and overload that is thrown our way by Satan, sin, sickness and sorrow.
Reigning in life…being saved, living a sanctified life in Christ, staying strengthened and spiritually energized to endure hard, tough times and still sustain our active doing the will and work of God, sharing generously at all times and in every season as the Lord directs and gladly serving the Lord…overcoming the stress, struggles, tough or tight situations or overload…these are all terms I want for my life — how about you? Be encouraged today, friends, and ask the Lord for a fresh deposit of His amazing grace! Go boldly to His Throne of Grace today (Hebrews 4:16).
Say This and Pray This Out Loud: "Father, thank You for saving grace, sanctifying grace, strengthening grace, sharing grace and serving grace. Help me to experience all of those in my life! Thank You for Your great love in providing these incredible provisions of grace in my life. Lord, I ask for a fresh deposit of grace today and I thank You for it! In Jesus' Name. Amen."
---